Traditional vs Digital Art
By Clio T., 5th Grade
The two major types of art these days are traditional and digital.
Here are some examples of digital art that I have drawn: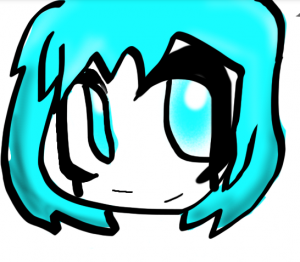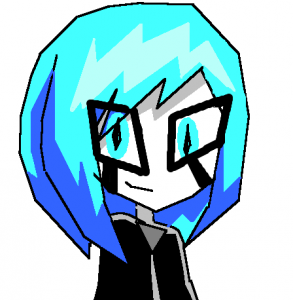 Remember this picture?
Now traditional:
As you can see, they are very different. Sometimes, people color things that they drew traditionally, digitally!
like this: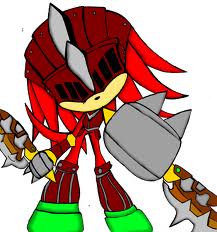 WHAT IS TRADITIONAL ART?
Art drawn with a pencil, pen, or anything on PAPER!!!!
WHAT IS DIGITAL ART?
Art made on a computer!
YOU MAY BE WONDERING:
Which is better? The answer:
Neither
It really depends on who you're asking, and if you ask me, I don't know. They're both great! Here's why:
WHY TRADITIONAL IS GREAT:
Traditional art is great, because you have a little more control over your utensil than on the computer. because unless you have one of these new drawing tablets, you are drawing with a track pad or mouse, which can be quite difficult (unless you're an expert, but I'm not).  And there are some things that you can do with a pencil that you can't do with pixelated ink.
WHY DIGITAL IS GREAT:
Digital art is great because there are lots of cool effects that you can do on programs like Photoshop.
Like this:
I like it because you can erase stuff better than with traditional. If you're inking with a pen, and you make a mistake, you have to start over, or use WhiteOut or something. But if you're drawing on the computer, you can just erase, and there's no trace at ALL (That is, unless your opacity is low, but defaults are always 100% opacity).
Types of Traditional Art:
Pencil shading
Markers
Ink
Paints (acrylics, watercolor)
Etc.
Types of Digital Art:
Cell Shading
Pixel Art
Digital Lineart
Gradient
Etc.
All images belong to ME…
So, now that you've read this, go and try it!
sketch with pencils!
Draw with a mouse(but, not a real mouse)!
Thank you for READING!!!