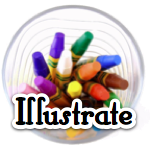 Illustrations are drawings, photos, clip art, collages, maps, charts, diagrams and more! Here are some ways to make them: Start on paper, on a computer, or with a camera....
The
June 2012 Print Edition
 is here! This is the print version distributed to all students at Edison.  Use this PDF copy to share with others via email, or to...