This is the print version distributed to all students at Edison.  Our downloadable PDF is useful for printing extra copies. This issue contains the following articles:
by Faolan A., 3rd grade My third grade teacher is John Benson. I think that he is great because he's funny in class, and if something is hard, he...
By Grail W., 3rd Grade...
By Katie W. Grade 3 This terrible tornado struck on Sunday, May 19, 2013, in Kansas and Oklahoma. Ripping its way through the nation's midsection, it destroyed many houses...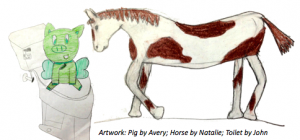 By Natalie H. and Avery M., 5th grade Did you hear about the duck who lives in Avery's bathtub? We didn't think so. His name is Linda, but we're...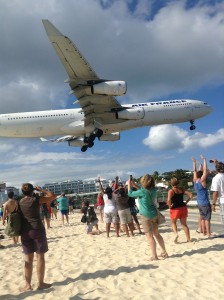 By James W., 5th Grade  I'm back! I went plane spotting, saw awesome beaches and had sand flying at me at 50 miles per hour! Yay! This is how...
Written & Illustrated by Grail W., Grade 3 Clone troopers are very powerful. They are used to destroy battle droids. The boss of the blue clones is Captain Rex....