Update: Nov 15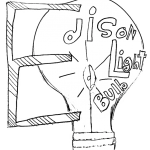 Tomorrow (11/16) is our last work day for publishing this term, and our (challenging!) goal is to translate all our wonderful blog stories into a print edition.  Then, the Wednesday after Thanksgiving (11/30), we will meet for a celebration!  The kids have been fantastic and enthusiastic and flexible with this great new adventure.  In a little over a month, we have:
learned how to use WordPress to post stories and images
designed and distributed business cards to promote the blog
published over 20 stories, reports, reviews and puzzles, most with photos or illustrations
exchanged over 70 comments about our work
had over 300 unique visitors from over 13 countries and 16 states
That's quite an accomplishment for a group of 6 or 7 kids all under the age of 10 (I think!) getting together for about 10 hours total, and it's only the beginning.  The kids have so many ideas and projects in mind – I look forward to more!
Given their effort, I'd like to ask you to do a few things to support them:
visit the blog at edisonlightbulb.edublogs.org
comment on the work the kids have done – we WILL write back
share the blog with your friends and family near and far, and encourage them to visit and comment
encourage your child to keep contributing to our blog at home, in their spare time*
help us plan our party for November 30 – we need some awesome snacks and guest parents/grandparents, etc to share our awesome work!  Let me know if you can help &/or be there.
Thanks so much!
~ Kirsten
*to blog from home, they use the same log-in and password that they use for our blog at school and if they forget a password or need help with images, etc, just ask – nothing goes 'live' until I approve it